Wrongful Death Lawyer
When you have lost a loved one due to medical negligence, nothing could be more devastating and traumatic. Losing a family member or friend is upsetting enough – when the death could have been prevented, that adds an entirely different level of pain to the entire situation. When a medical professional acts negligently, carelessly or recklessly when they are caring for a patient, the results can be fatal and tragic. Unfortunately, these types of accidents occur all too often across the United States.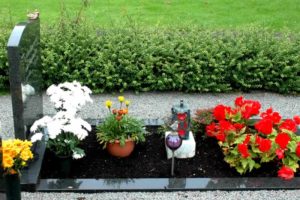 Though nothing could ever replace your family member, you can hold the offending entity responsible by filing a lawsuit. If someone's negligent actions resulted in the death of another person, they can be held criminally responsible as well as economically responsible.
If you believe that you have a wrongful death case against a medical care facility, physician, nurse or other medical professional, it is in your best interests to speak with an experienced and competent wrongful death lawyer at Our Law Office. Our team members are compassionate and caring to your situation, yet they will fight vigorously to defend your rights and those of the family member that you lost.
Wrongful Death Lawyer
If your wrongful death suit is successful, you could recover compensation for the following:
Medical bills prior to death
Funeral expenses
Pain
Suffering
Emotional trauma
Loss of consortium
Lost wages
Future lost wages
Other financial or non-financial losses
Our wrongful death attorneys are aware of the pain and suffering that a situation like this will put a family through. That is why they are dedicated to providing the most efficient, effective and competent legal counsel and representation possible to each and every client. Your suffering has been enough – now it is time to let someone take care of you and get you the compensation that you deserve.
Contact a Wrongful Death Attorney at Our Law Office if you feel that you have a wrongful death case. We serve individuals throughout the state.
Read More »